Investing in Projects. Investing in Places. Investing in People.
Our depots are located in over 200 local communities across the UK. Which is why we are committed to helping them flourish and thrive. Investing in local projects, reaching out to overlooked and under-represented groups, supporting charity partnerships, and empowering people through employment opportunities.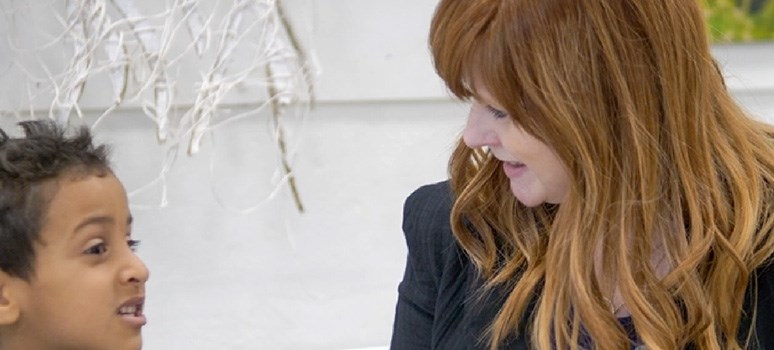 MAKING A DIFFERENCE BY MAKING A SUSTAINABLE IMPACT
Our communities are the heart and soul of where we and our customers operate. Where our people live and work. And where the future skills we depend on are developed. We want to give back to them in the most holistic and sustainable way.
Our Social Impact team is focused on delivering social value in three key areas, which vary according to local socio-economic priorities:
- Environmental Community Projects
- Skills, Education and Employment
- Social Equality
Got a challenge for us? Just get in touch.
Find Your Local Depot

With over 200 depots across the UK, Ireland, and Germany, we can support you with all of your project needs, wherever you're working.

Use your current location

CONTACT US

Thank you for your interest in Sunbelt Rentals. Our customer care teams are available to assist with any enquiries you may have. 
Our Case Studies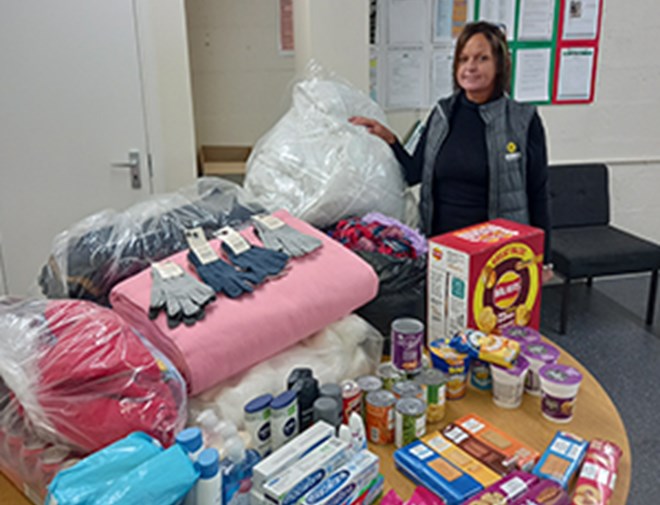 Sunbelt Rentals Big Winter Donation Drive
In 2022, Sunbelt Rentals launched its first, national Big Winter Donation Drive. Led by its network of internal Regional Social Impact Committees (RSICs), who deliver social impact locally to depots, the Big Winter Donation Drive supported different charitable causes each month from October to December.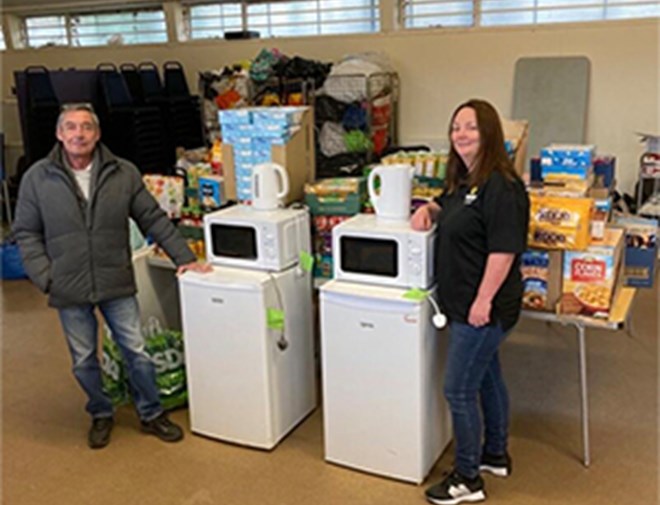 Helping a Glasgow food bank strengthen its ability to deliver crucial services to the community
Carntyne Riddrie is a not-for-profit food bank serving people in one of the most deprived areas of Glasgow. Bolted on to the Carntyne and Riddrie Credit Union it helps the local community by giving food to those who need it. It is non-referral based so anyone can just turn up and it supports thousands of people each year. The food bank is run by a team of volunteers and relies solely on donations to operate.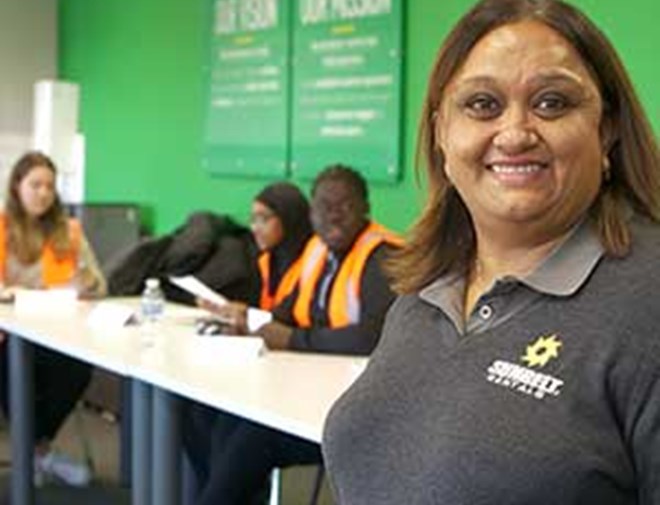 Sunbelt HS2 teams support the launch of our Beacon Schools Programme with Capital City Academy in Heathrow
A crucial part of Our Planet sustainability plans is to create skills, education and employment opportunities that help shape a better future for those involved and builds upon creating a more responsible future for our planet, our people and our communities.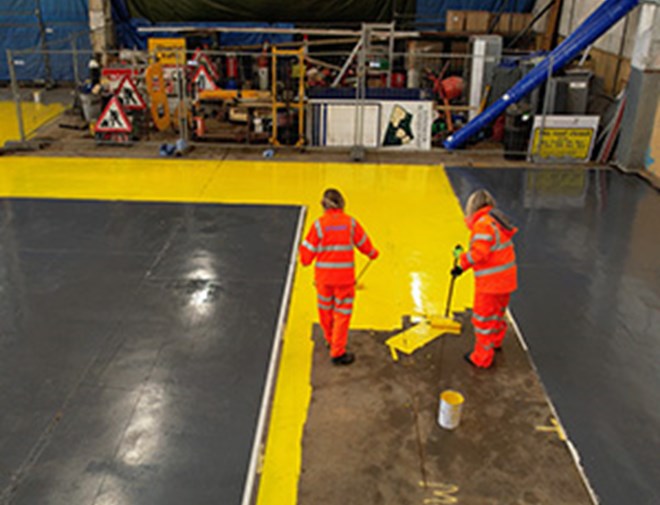 Preventing surplus construction materials from becoming waste with Rebuild Social Enterprise
Sunbelt Rentals is proud to have partnered with the Rebuild Site, a social enterprise dedicated to preventing surplus construction materials from becoming waste and instead putting them to good use.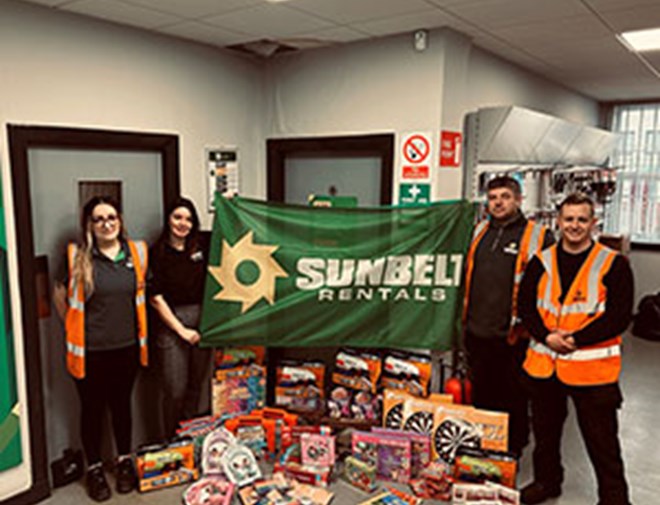 Big Donation Drive helping make Christmas magical by supporting Cash For Kids
Sunbelt Rentals has Regional Social Impact Committees (RSICs) spread across the UK and Ireland who target its social impact. They help the company deliver relevant, impactful and meaningful change to the communities it operates in, whilst harnessing the support and passions of local teammates, customers and partners.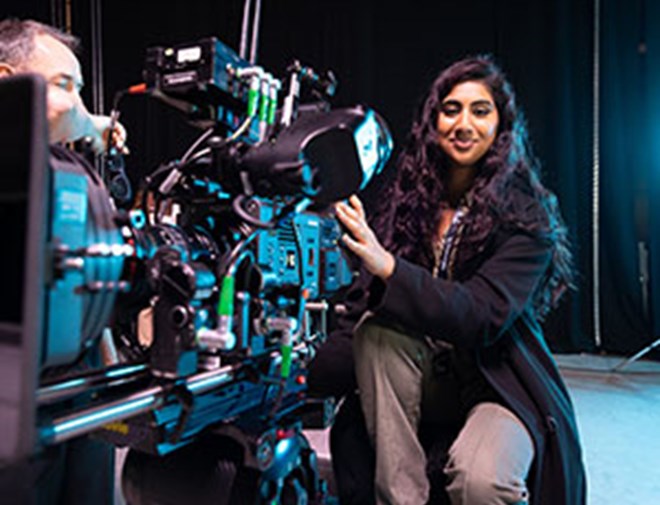 Inspiring young people into film and TV careers through the Sunbelt Rentals Film and TV division
Pinewood Studios hosted its 'Futures Festival' in November 2022 to inspire and educate young people about careers in the film and TV industry.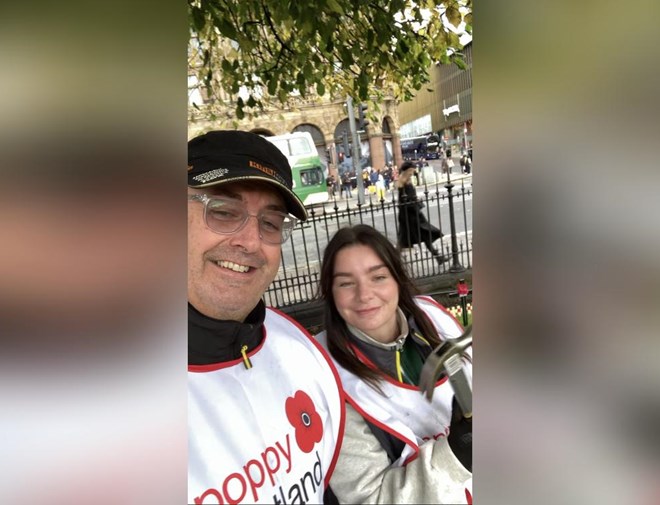 Supporting Poppyscotland
Poppyscotland has been providing vital support to current and former members of the Armed Forces, as well as their families since 1921. The charity delivers wide ranging and often life changing services for those they help. Its services are available all year round and include financial advice, housing, mobility, welfare and wellbeing, training, employment and much more.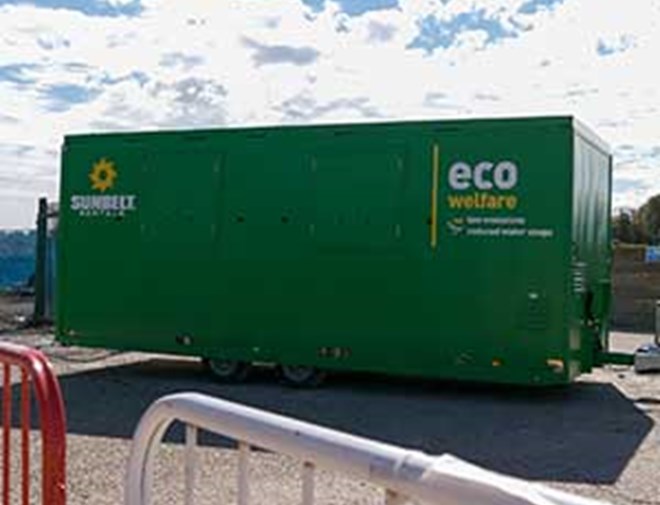 Pioneering sustainable, neurodiverse-ready site cabins
In a first for the construction and infrastructure industry, working alongside Balfour Beatty, we have launched sustainable, neurodiverse-ready, Disability Discrimination Act compliant site cabins. Born through an idea within Balfour Beatty's employee engagement programme, we were more than happy to turn this great idea into a reality and provide workplaces where everyone can thrive.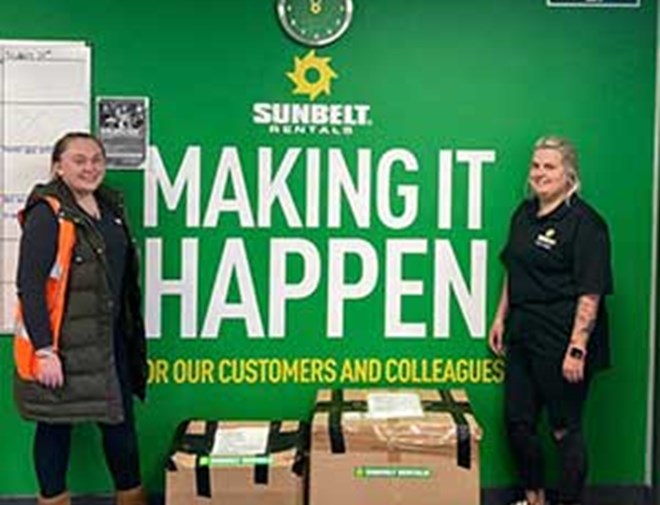 Big Donation Drive for Ukraine Refugees in Partnership with the Plant and Hire Aid Alliance
Sunbelt Rentals is proud to have joined with like-minded industry peers to support the humanitarian effort for refugees from Ukraine.
The war in Ukraine began in February 2022 and saw over 10 million people flee the country to safety. This left millions of families homeless and struggling to access necessities such as clothing, food and shelter.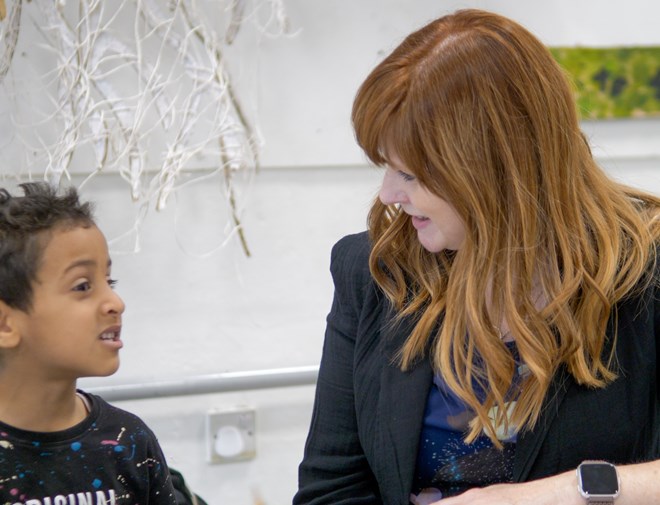 Chapter One Online Reading Programme
We have joined the global effort to improve literacy for all by partnering with the charity Innovations for Learning through their Chapter One programme. A significant focus of Our Planet sustainability plans is to help give young people the best start to life and a fair chance to build a great future.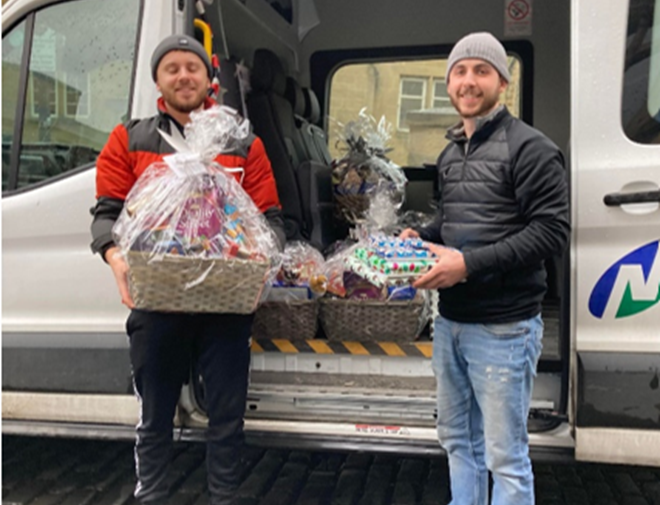 The Recruitment Junction charity
From all our nationwide depots we actively reach out within local communities to find ways we can generate social impact, providing support where it is most needed. One of our focus areas is social equality and improving opportunity and equality for those who are reforming themselves and trying to transform their lives.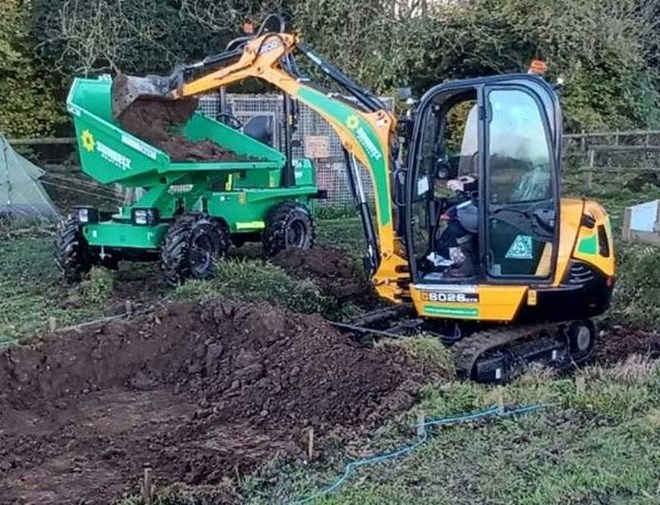 Multiple Intelligence Hub
Sunbelt Rentals is proud to support young people across the UK. Whether it be getting an education, building a career or helping their mental and physical wellbeing, we are passionate about changing young lives for the better. It is also important that we make a difference where we operate and regularly work with our clients or industry partners to provide much needed support to smaller charities or causes near to our hundreds of depots nationwide.