Managed Rail Services by Sunbelt Rentals
At Sunbelt Rentals Rail, we offer you so much more than just specialist rail equipment. We pride ourselves on offering a true cradle to grave package, delivering a range of managed services so you have everything you need to get the job done.
Managed Service Offering
Our managed service doesn't stop at rail equipment – we have a huge Sunbelt Rentals fleet of equipment to call upon, and offer additional services.
We can help you with:
Asset Management
Possession Scheduling, Resourcing & Site Walk Outs
Incident Response Rail Fitters
Waste Management
Traffic Management
Trackside Lighting
Wi-Fi and Remote Working Access
Sita Radio Management
Cleaning, Canteen, Toilets, Breakout Space, Hot Drinks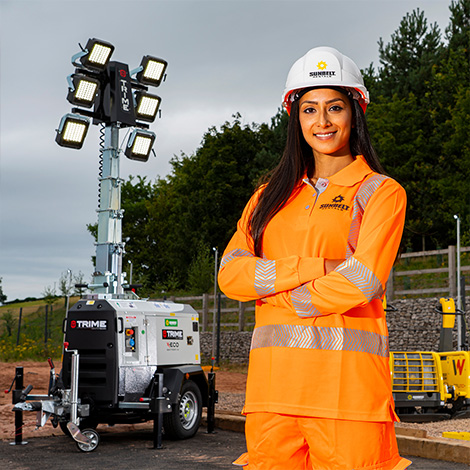 Helping You to Plan Ahead
Our dedicated Rail Project Managers seamlessly integrate into customer delivery teams to help you plan ahead for forthcoming rail projects and ensure the most cost-effective provision and procurement of assets and resources.
On contract reward, we'll can help with your rail possession requirements, and find suitable site access points and welfare compounds which are then planned, mobilised, maintained and demobilised. On project completion, we assist in the hand back to land owners by helping revert the land back to its original state.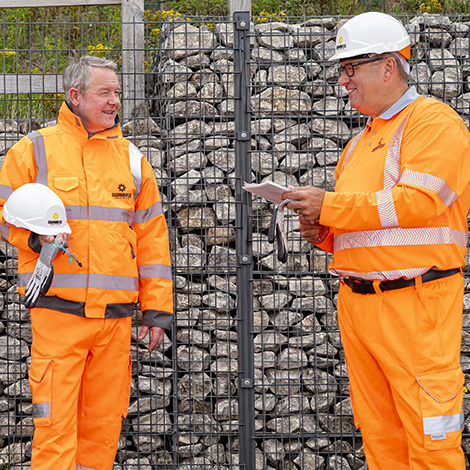 Trackside Lighting
Maintenance work often needs to be carried out overnight so it's essential that your sites have adequate lighting for maximum safety and productivity. We have dedicated lighting teams that will design the perfect lighting solution for your site and are on call 24/7 to provide support, should you need it.
Our rental fleet includes trackside and tunnel lighting such as link lights, eco battery lighting towers which produce zero emissions and no noise, plus battery power stations. We can also provide all the associated power generation to ensure uninterrupted lighting coverage.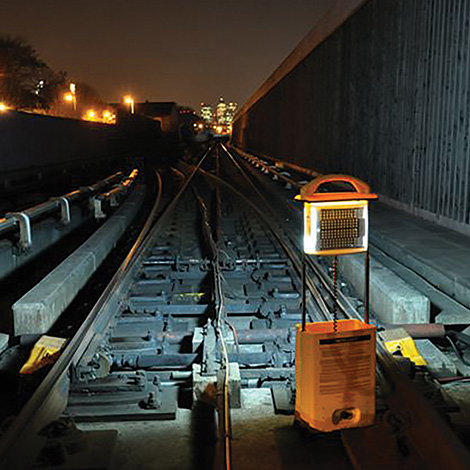 Asset Management
We have stringent regimes in place for the repair and maintenance of our own rental equipment so it is in the best possible condition prior to every hire.
We also provide asset management services to our rail customers which involves the repair and maintenance of customers' own fleets of equipment. Our Mobile Fitters are on hand 24/7 to help keep you up and running. Breakdown repairs of your own equipment can be carried out on-site by PTS certified staff.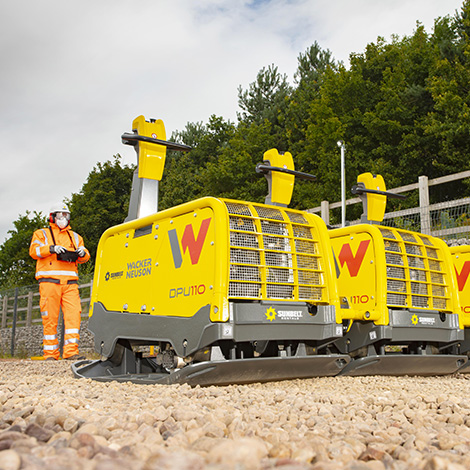 Site Access Control & Management
If you need to manage and monitor your sites and workers, but you simply don't have the resources to do so, we can provide a site access control service. This may include the provision of a Site Access Controller or even a complete Mobile Control Room.
We can monitor and record all workers who come on-site, carry out competency and PPE checks, deliver a range of reports for auditing purposes and effectively manage the site on your behalf. We can act as the key point of contact for workers on-site, ensure their wellbeing and make sure your project stays on track.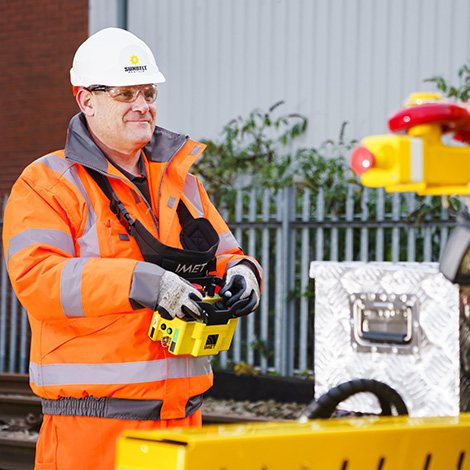 Download Brochure
To download the Sunbelt Rentals Rail brochure, please
Download Brochure