Traffic Management
TOTAL SOLUTION FOR TRAFFIC CONTROL AND MANAGEMENT
SUNBELT RENTALS TRAFFIC MANAGEMENT
With the largest and most modern hire fleet in the industry, we supply everything you need for your traffic management project. We can offer you much more than just equipment, providing you with a total traffic control and management service to deliver every aspect from start to finish - from site survey, design, liaison with utilities and local authorities right through to deploying your solution on site.
We also offer a 24/7 call out service, contactable on 03700 500792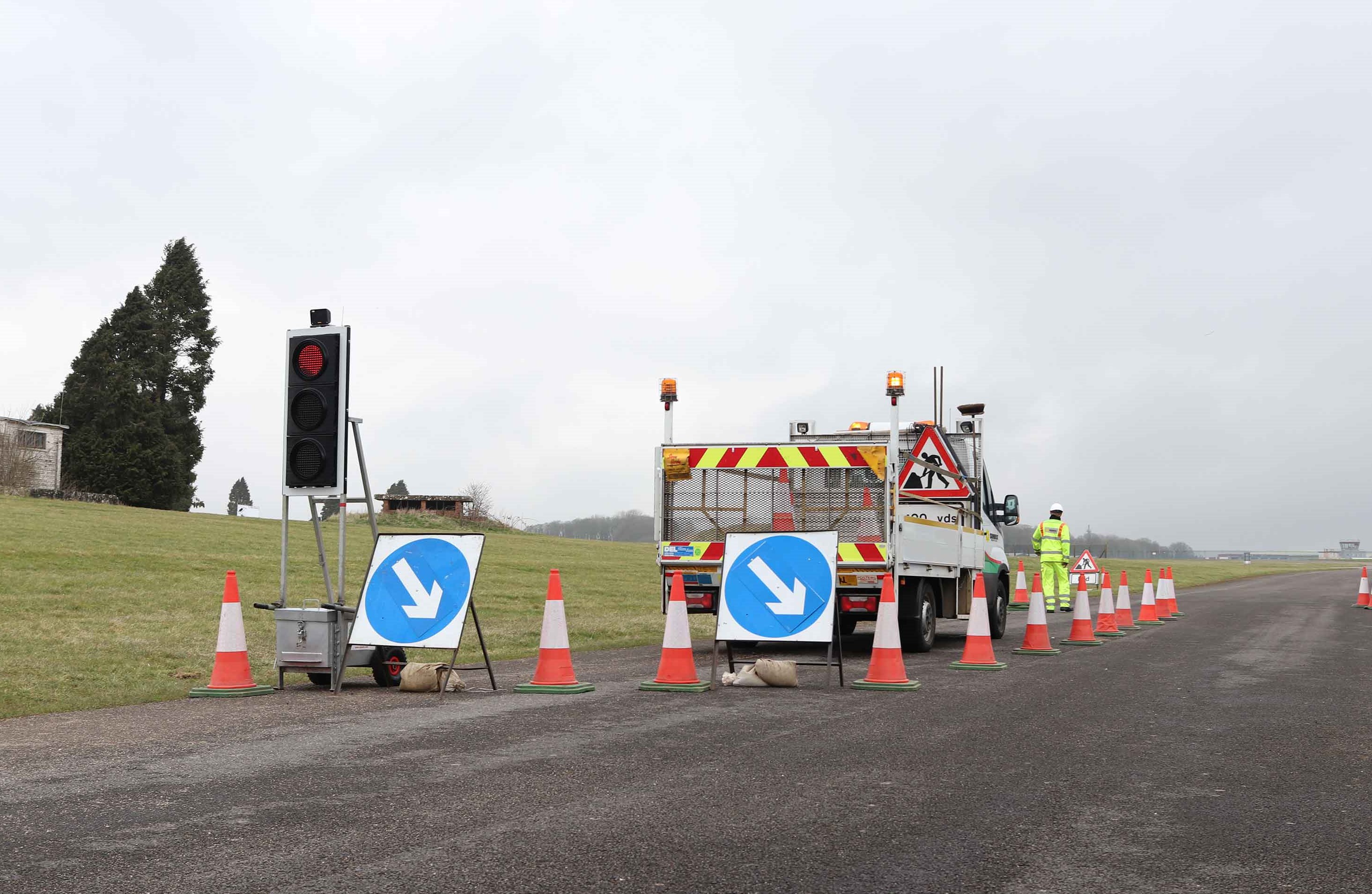 Temporary Traffic Lights
We can supply a wide range of temporary traffic lights. Multi-phase traffic lights are available to hire in 2, 3 and 4 way configurations and we can also supply battery powered and radio-controlled traffic lights which operate silently. Our innovative traffic lights range feature cameras so that you can monitor live traffic conditions.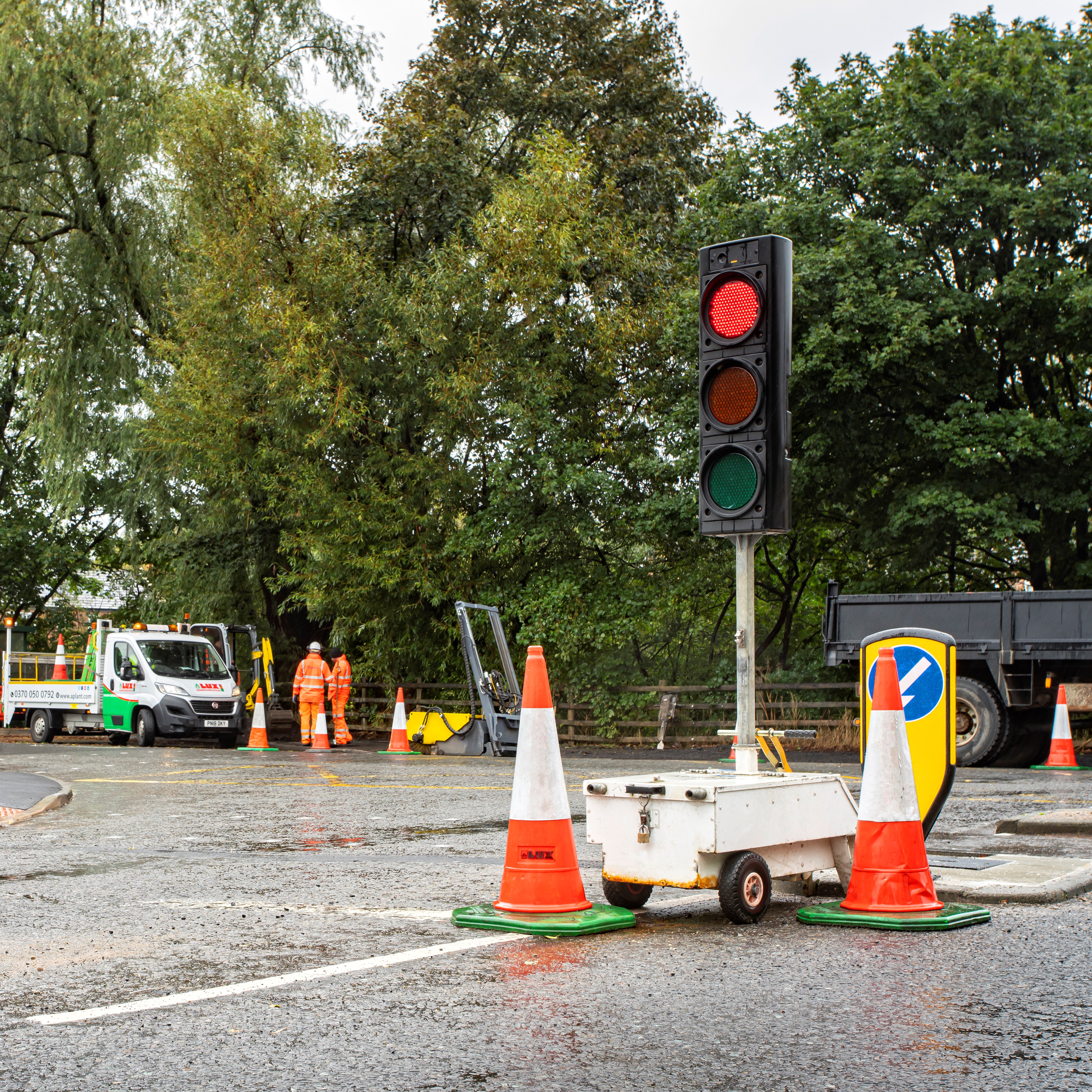 Pedestrian & Vehicle Crossing
Equipment can be configured to meet the requirements of a wide range of junction scenarios and includes multi-phase pedestrian crossings and traffic control solutions.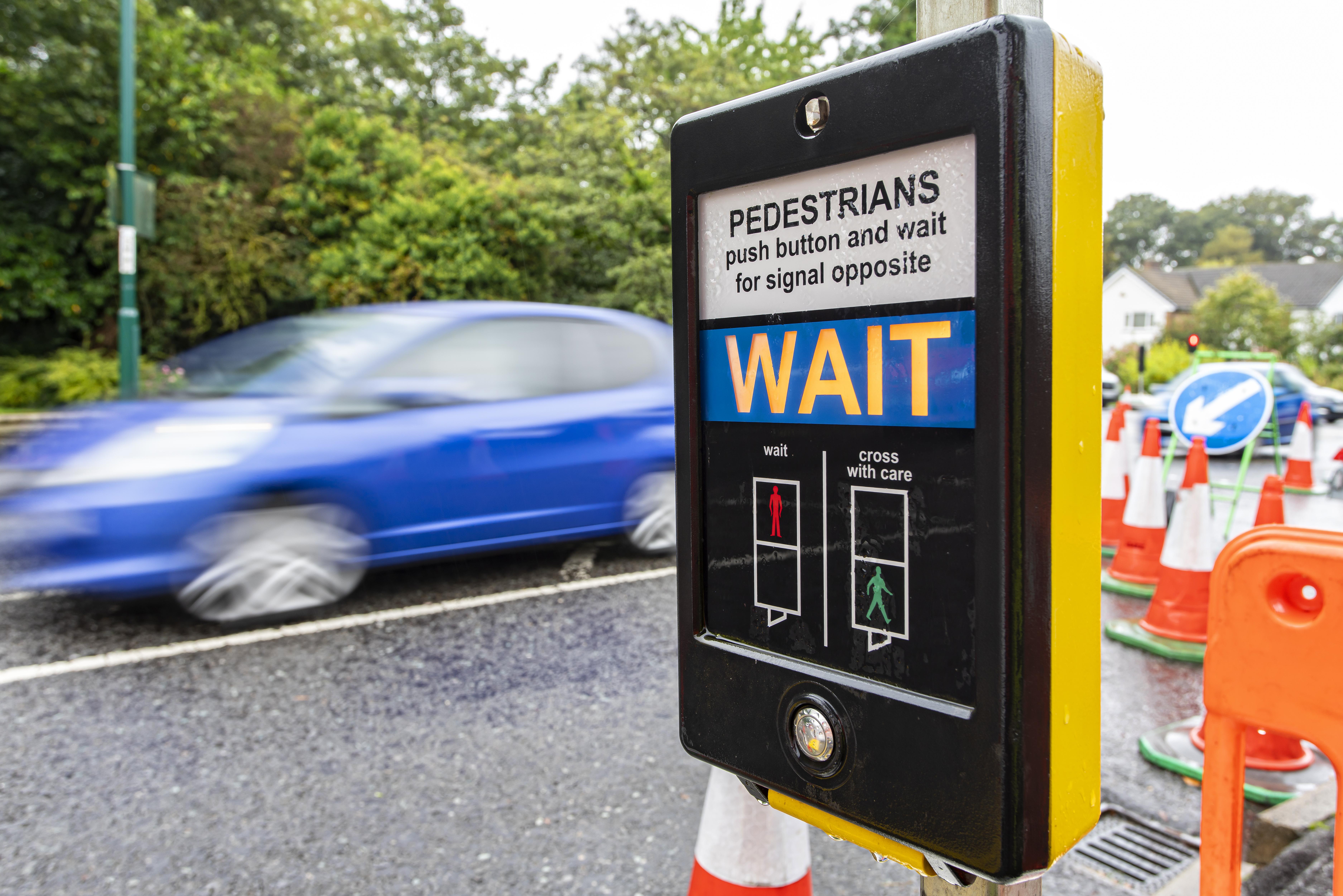 Variable Message Signs (VMS)
Trailer mounted and freestanding variable message signs can be built in practically any size. The variable message signs feature an inbuilt radar, which alerts drivers if they are exceeding the speed limit to provide an ideal solution in high risk areas.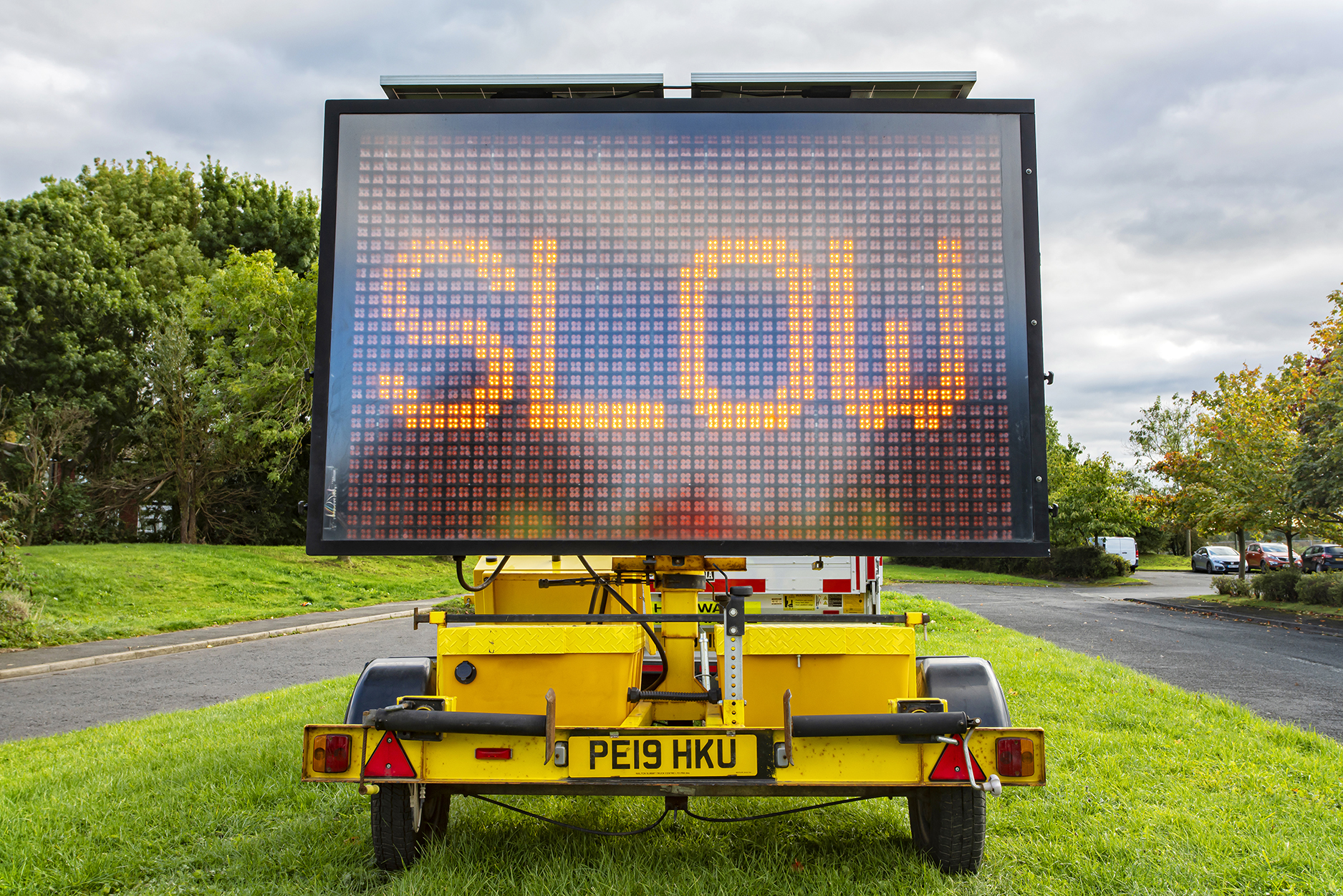 Chapter 8 Registered Class 1 & 2 Road Signs
We provide all varieties of road sign packages for use on single carriageways, dual carriageways and motorways, subject to local authority approval. Their range includes people at work signs, directional arrows, road narrows signs, speed limit signs and many more.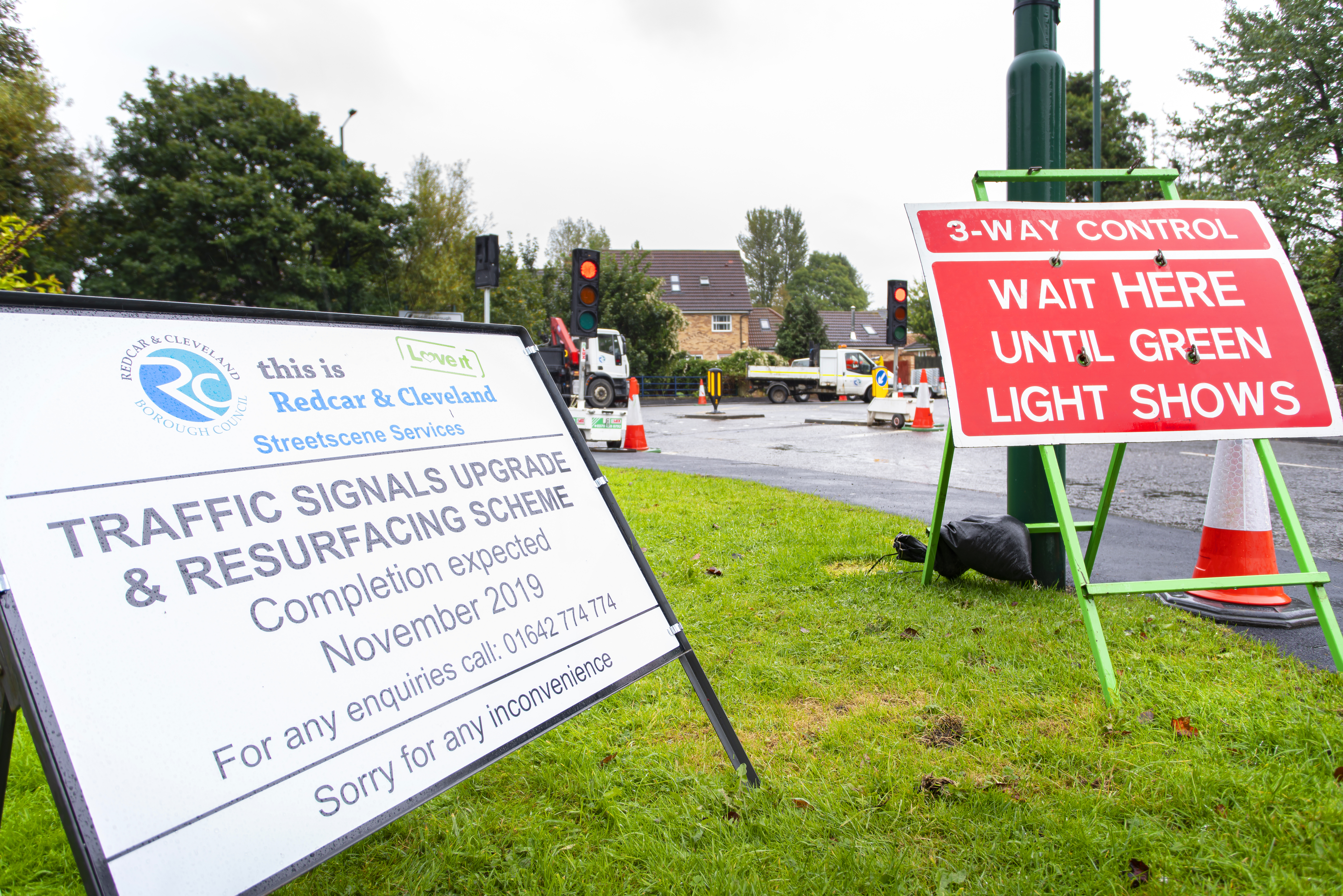 Cones, Lights & Barriers
We stock a huge range of high quality cones, lights, barriers and traffic separators to provide you with a flexible and immediate solution.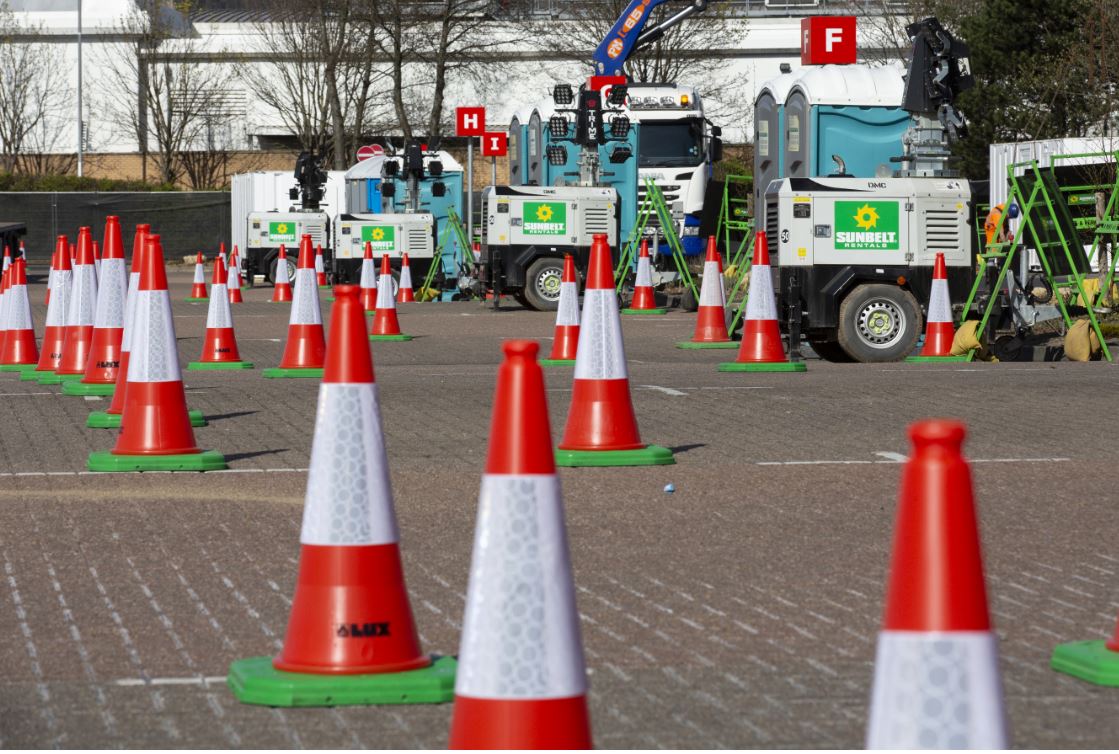 Surveys & Drawings
Site Surveys
Our fully-qualified team of Site Surveyors have many years' experience in Traffic Management site setups and will be able to visit your proposed work site to assess your particular TM needs to enable you to carry out your work safely.
They will work closely with our Drawings Team and recommend the appropriate Chapter 8 Signing, Lighting and Guarding compliant TM setup.
Drawings
From our dedicated call centre in Kemble, our Drawings Team can interpret specifications from our Site Surveyors or from your own instruction, to produce a CAD drawing which depicts your particular site layout and itemises each piece of equipment and signage that you will need.
These drawings are vital in the process of obtaining Local Authority approval for road closures and streetworks.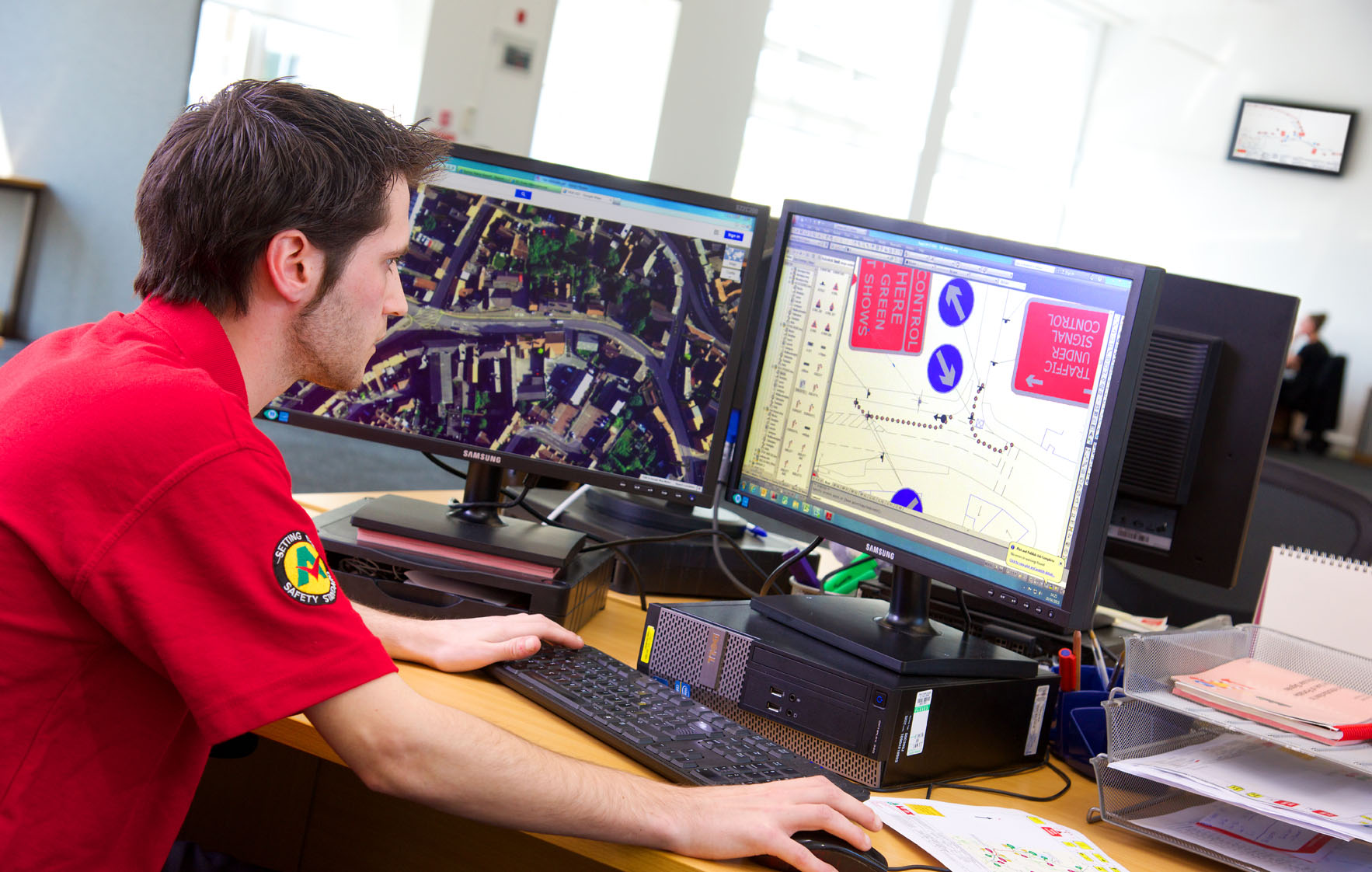 Local Authority Applications
We offer you the complete Traffic Management package, and that includes liaising with the relevant Local Authority obtain approval for your road closure. Through the use of our highly-skilled Site Surveyors and Drawings team, we are able to demonstrate full compliance on your behalf, and through discussions and ongoing liaison with the authority we can amend and update the drawings and application as necessary.
Should you have a longer-term project of a more complex nature, we can also support you by attending planning meetings to demonstrate and present the appropriate Traffic Management solution; giving piece of mind to all parties.
Installation & Dismantling
Delivery
In many instances, our customers have their own Traffic Management installation teams, and we are happy to deliver the relevant Traffic Lights and Chapter 8 Signing, Lighting and Guarding to your premises for use by your own teams at the worksite.
 Installation
Following a site survey, production of drawings, and necessary approvals we will work closely with you to ensure that your Traffic Management solution is setup on time, on budget and in the safest way possible, with the least disruption to your work.
Once installed, our in-house system allows us to take photos of the completed Traffic Management setup and upload them to our online portal, Axis. Once uploaded you have real-time access to a time-and-date-stamped record of the correct installation, in the right place, at the right time; giving you complete peace of mind.
Dismantling & Collection
Temporary signage and guarding which has been left on-site longer than the agreed lane/road closure limit will attract financial penalties from the local authority. Upon completion of your worksite, we will dismantle your Traffic Management setup and remove all temporary signing and guarding.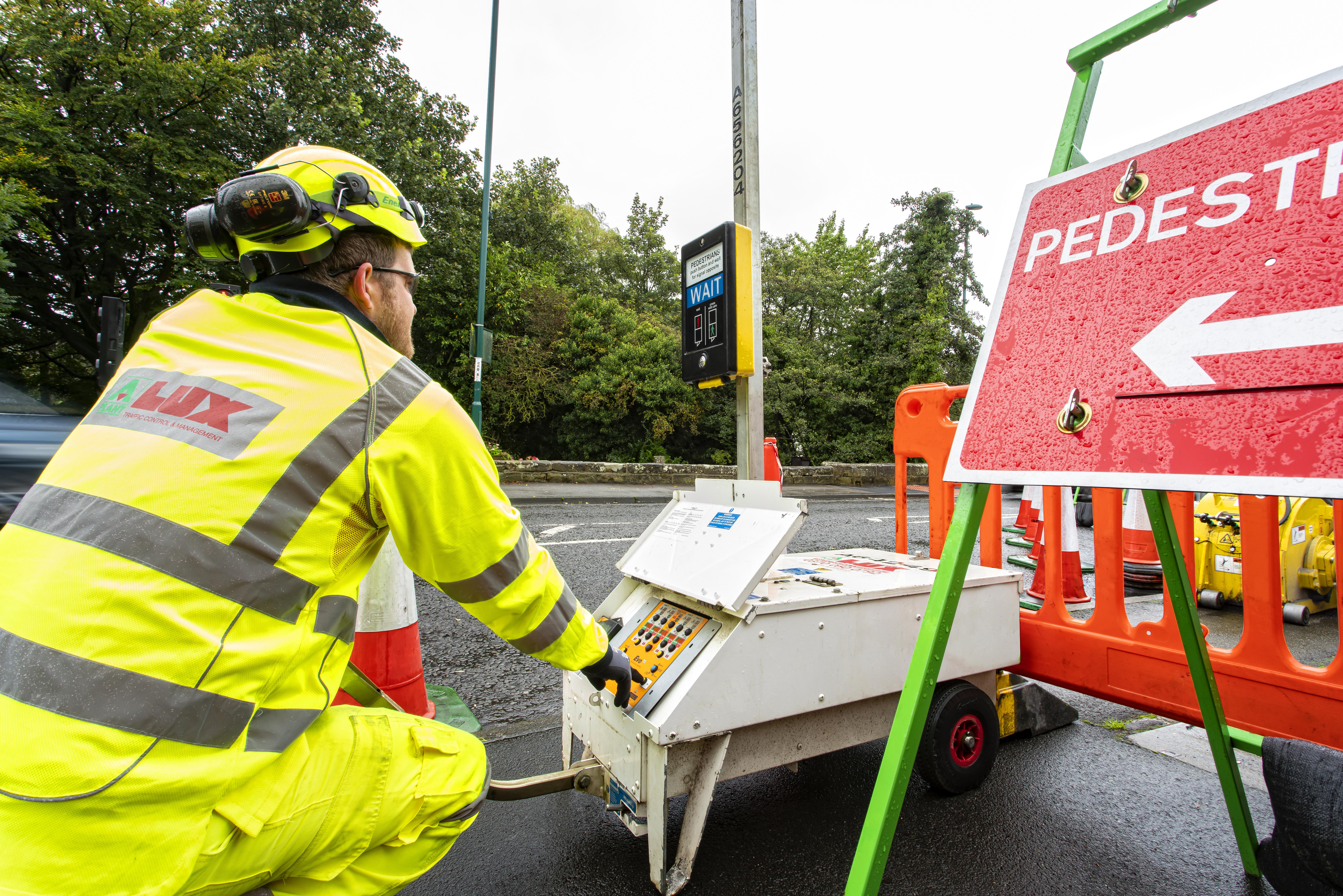 Call Centre & 24/7 Service
National Call Centre
Our call centre facility in Kemble, Gloucestershire, is a one-stop-shop and single point of contact for our traffic management customers. The highly skilled team have a great deal of experience in following robust, bespoke processes specific to individual customer requirements, as well as providing management information and monthly KPI dashboards.
The call centre is utilised by a number of our larger customers, as not only their single point of contact, but also as a professional meeting venue, when they have to present appropriate Traffic Management solutions to their own clients.
24/7 Call-Out Service
Ensuring that your Traffic Management setup is operating safely and efficiently at all times is our key priority. With the high interaction between passing road vehicles and your worksite, it is inevitable that sometimes signage and guarding is moved out of place or even knocked over completely. Faulty traffic signals can cause lengthy delays and tail-backs so that is why every piece of equipment features a national number which is manned 24 hours a day, 365 days a year. One call to that number will put you in touch with somebody who can contact the relevant depot to ensure that any issues on-site are quickly rectified, no matter what time of day or night.
Our 24/7 call out service can be contacted on 03700 500792
Training
Training
Our National Traffic Training Centre at Kemble trains and carries out assessments for our own staff and our customers' staff, ensuring that personnel who are involved with Traffic Management setups have the relevant qualifications and cards to demonstrate that proficiency.
All our Traffic Control & Management training courses are approved by the National Highways Sector Scheme and City & Guilds, allowing you and your staff to receive a nationally recognised qualification.
The centre operates courses in:
National Highways Sector Scheme: 12D T1 & T2 Training
National Highways Sector Scheme: 12D T3 Training
National Highways Sector Scheme: 12D T4 Training
National Highways Sector Scheme: 12D T5 Training
National Highways Sector Scheme: 12D T6 Training
National Highways Sector Scheme: 12D T7 Training
National Highways Sector Scheme: 12A/12B High Speed Traffic Management (HSTM) Operative Training
National Highways Sector Scheme:12A/12B Traffic Safety And Control Officer (TSCO) Training
National Highway Sector Scheme: 12C - Mobile Lane Closure Traffic Management on Motorways and Other Dual Carriageways Training
City and Guilds Scheme 6156 Unit 2 Training
City and Guilds Scheme 6156 Unit 10 Training
The Kemble facility also features a specially cordoned-off section of highway in order that candidates can be practically assessed as part of the course.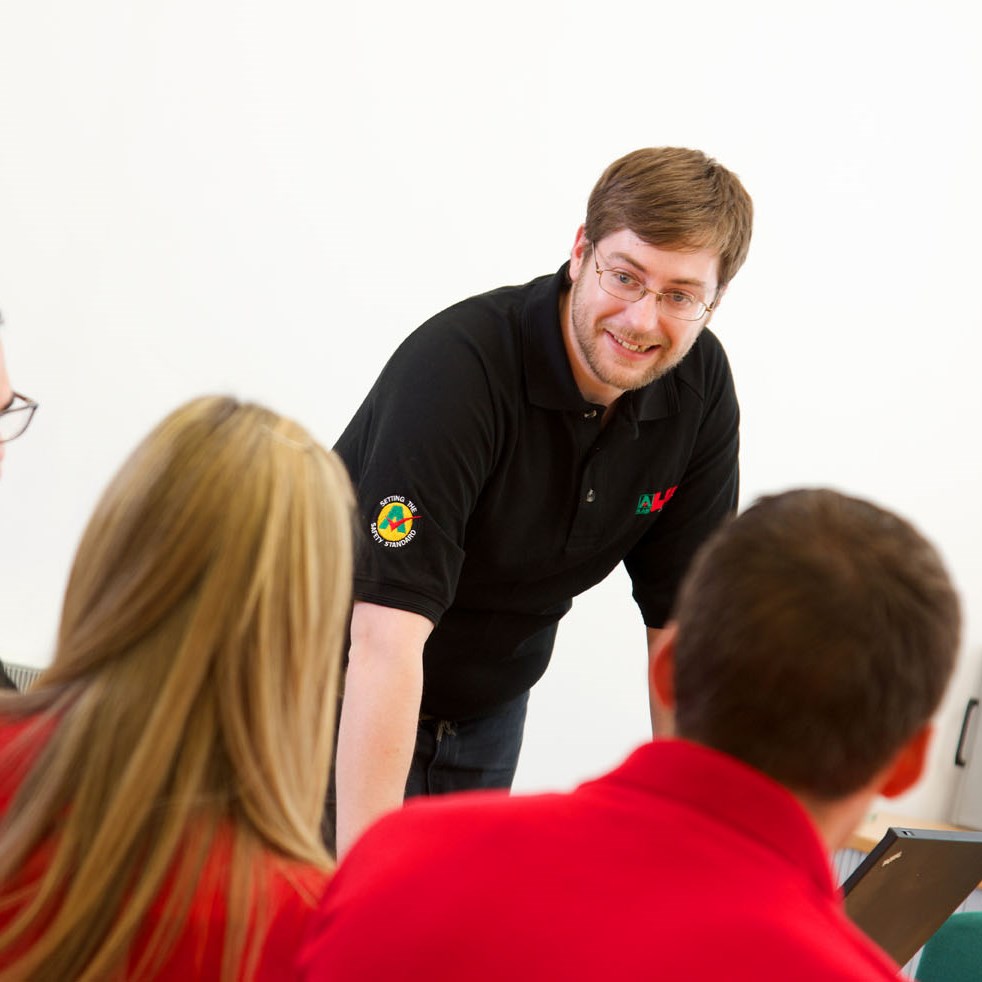 Site Management & Audits
Site Management
Our team of Traffic Management Operatives is trained to National Highways Sector Scheme 12D and 12A/12B High Speed standards, and can manage all your Traffic Management site needs. From basic site monitoring – ensuring the Traffic Management setup remains intact whilst traffic is passing the scene; acting as an on-site point of contact for road users, residents and pedestrians; to moving your Traffic Management setup as work continues at different stages along the length of the highway.
Site Audits
Even if your worksite wasn't installed by Sunbelt Rentals, we can still carry out site audits to ensure that your Traffic Management setup is safe, legal and compliant.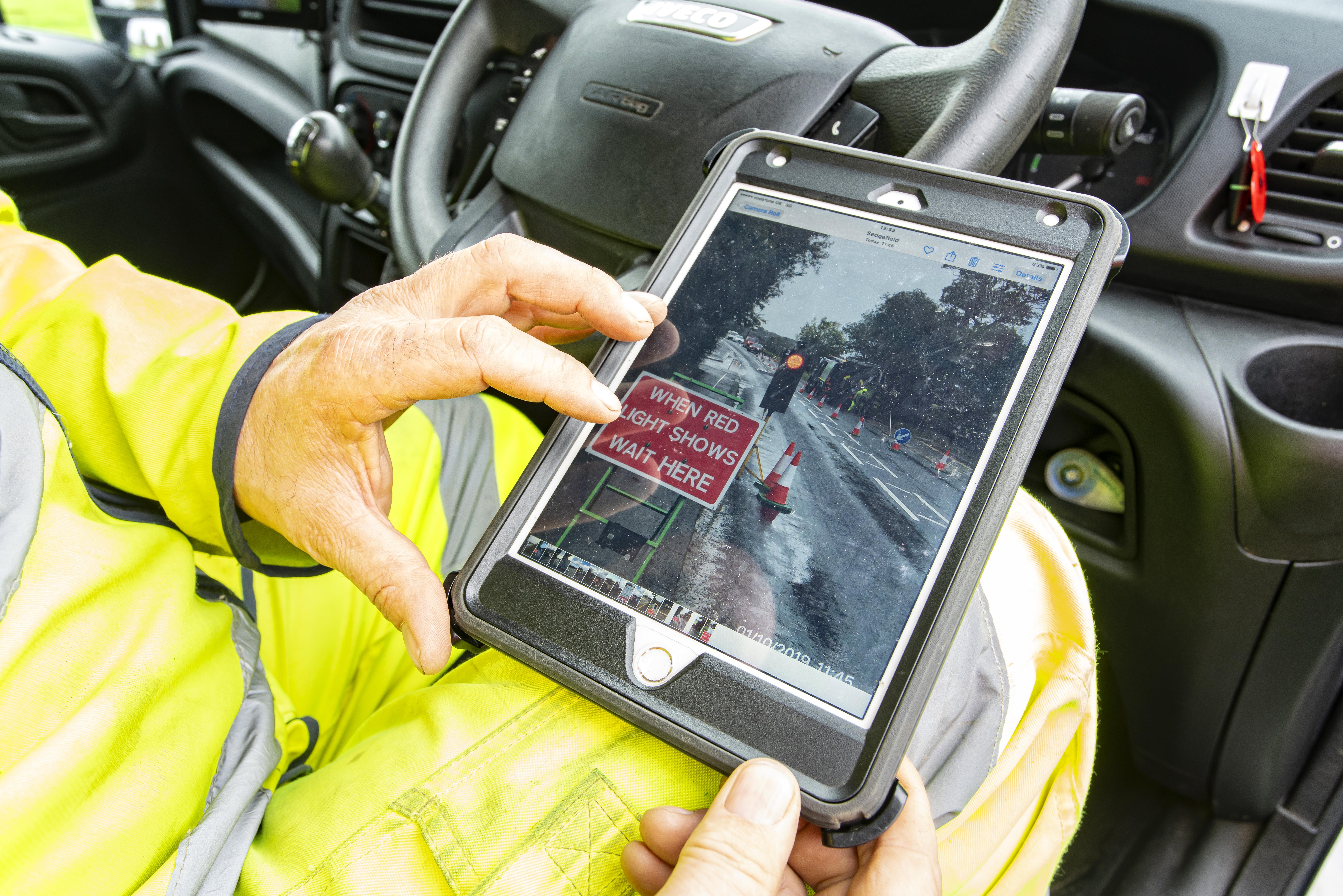 Case Studies
For all enquiries
Please talk to our specialist team on 03700 500 792
Email Us