H667 Priority Trunk Mains Rehabilitation
Instalcom engaged Sunbelt Rentals to implement, maintain and manage traffic management on a complex, prominent contract in South London to assist local traffic whilst a new trunk main asset was installed for Thames Water. The traffic management covered carriageways such as; A205 South Circular Rd/Norwood High St which are managed by both Transport for London (TfL) and Lambeth Council, London.
Customer Name

Instalcom

Project and Location

West Norwood, London

Sector

Infrastructure
Value

£800k

Duration

1 Year
The Challenge
To install a large scale and ever changing traffic management scheme without causing issue to the general public and TfL users such as bus companies.
The Solution
Because of the high profile network in West Norwood, Sunbelt Rentals provided 2 operatives on 8 hour shifts over 24 hours to ensure traffic was managed at all times. This is included directing the emergency and network services to their destinations easily, as well as allowing waste refuse companies to carry out their services to local businesses.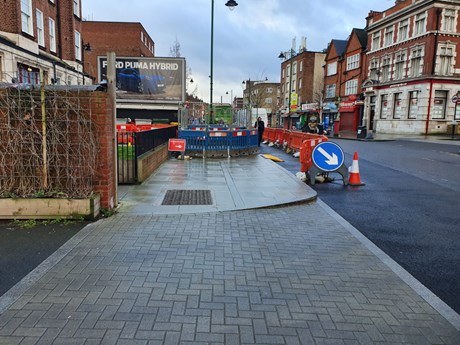 TfL managed the traffic lights via Urban Traffic Control (UTC), provided and installed by Sunbelt Rentals who acted as an emergency response unit to take control of the traffic lights when incidents occurred.
Sunbelt Rentals operatives were helpful and courteous whilst on-site 24/7. They were also very proactive, as multiple times throughout the contract last minute changes and TM requirements were sourced and provided immediately ensuring delays on-site were minimised. Although Sunbelt Rentals did not design the overall works, I had designs completed by them for additional works on the contract which were unrivalled in quality.
Daniel Walsh, Project Manager at Instalcom
By using multi-skilled operatives, Sunbelt Rentals installed, maintained, and removed the large scale traffic management setup at various stages of the project. As the work being carried out moved along the road system, each stage created new challenges. There are 8 stages over the entire scheme, with some stages having to be re-installed to complete certain sections of the road system.
With having the traffic management setup in place, it helped to install a new pipeline through central London and for on-site staff to carry out their job safely.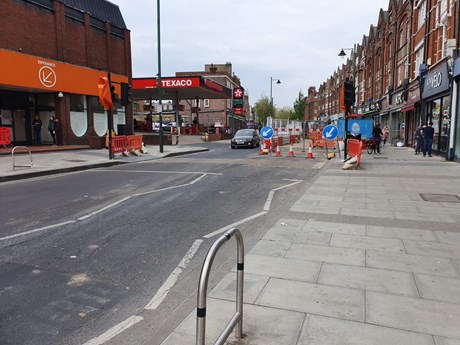 The project was carried out during the Covid-19 pandemic, where there was a period of time when work could not be carried out, however the traffic management still had to operate for the safety of the general public.
The scheme was implemented on a bank holiday weekend, where both I and the operational team from our Barking depot were on-site to make sure this was done in a controlled and well timed manner. Once the scheme was up and running, we were prepared for any additional works we may have to overcome to ensure Instalcom's traffic management requirements were met.
Vincent Chapman, Business Development Manager at Sunbelt Rentals