A Day in the Life of Hire Controller Jayne Smith
news 12 Mar 2021
Ipswich's Cat enthusiast Jayne Smith shares her experience as a Hire Controller one year since starting at Sunbelt Rentals.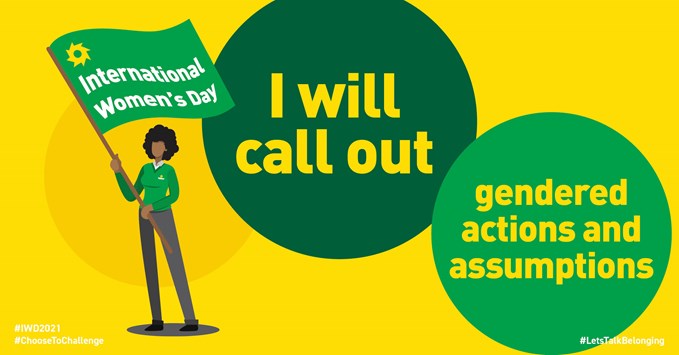 ---
Jayne Smith is the Hire Controller at our Ipswich depot which specialises in tool hire equipment. Jayne is 52-years young and has been with the company for a year. Before she joined Sunbelt Rentals, she worked for a small construction company for four & a half years, and was previously a Hire Controller at Ardent Hire.
Jayne grew up around the construction industry, as her Dad was an Architect and Building Consultant, so it was familiar ground for her. Throughout her career, she has always specialised in customer service and she particularly enjoys interacting with customers. She forms part of a small team of four at Ipswich, working alongside the Depot Manager, Fitter and Driver.
She told us "No two days are the same at Sunbelt and I really enjoy the variety of the role. I like dealing with customers both on the 'phone and in the depot. Before I came to Sunbelt, I had lots of experience with plant but not necessarily on the smaller tools side, so it's been a steep but useful learning curve".
"We have a lot of regular cash customers at Ipswich so it's great building up good relationships with customers ranging from one-man bands to larger companies. We've also got a COVID testing site on our doorstep so we've provided the site with a wide range of equipment".
I represent Sunbelt on the 'front line' so it's important that we look after our customers the best we can. In my role I think it's important that you are outgoing with the ability to develop good product knowledge.
Jayne Smith - Hire Controller Ipswich Depot
Jayne says: "the construction industry is very male orientated but that has never put her off working in the sector.
We definitely need more ladies in the construction industry and it would be great to see more female faces in 'hands on' roles as opposed to office roles.
Jayne Smith
Jayne continued: "The industry is very diverse and there are niches for everyone. We need more females joining the industry in roles such as Drivers and Fitters which are traditionally very male dominated".
"My advice to any female interested in the construction industry is to go for it and don't let anything hold you back. It's important that we get more females interested in the construction & hire sectors and to see what we do on a day to day basis as it's a great place to be!"
Jayne only lives a couple of miles away from the Sunbelt Rentals depot. To many of her colleagues and friends, she's known as the 'Crazy Cat Lady'. Having been involved in cat rescue for some 35 years, she has eight cats and her 24-year old Daughter has recently moved back home after completing her Postgraduate Degree.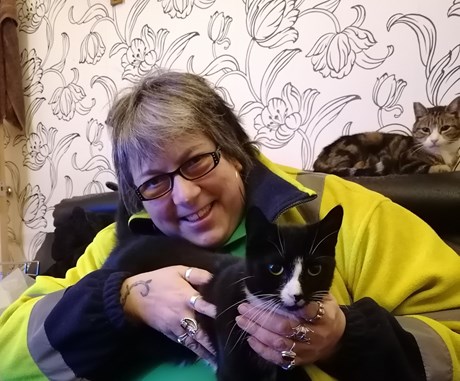 She said: "It's great living near to the depot as I can nip home every lunch time and see to the cats. I feel like I've got a good work/life balance and when I go back to the depot in the afternoon, I feel refreshed and ready to start again."
Jayne Smith - Ipswich's Cat Loving Hire Controller for #IWD2021
---
Tool Hire Range
View our range of tool equipment here.
Tools
More Stories Like This One