Sunbelt Rentals Deploys First Dual View Dumper to Sellafield
news 28 Mar 2019
Sunbelt Rentals, the UK's leading equipment hire company, is helping to strengthen safety at Sellafield with the deployment of its first six-tonne Dual View dumper from Wacker Neuson.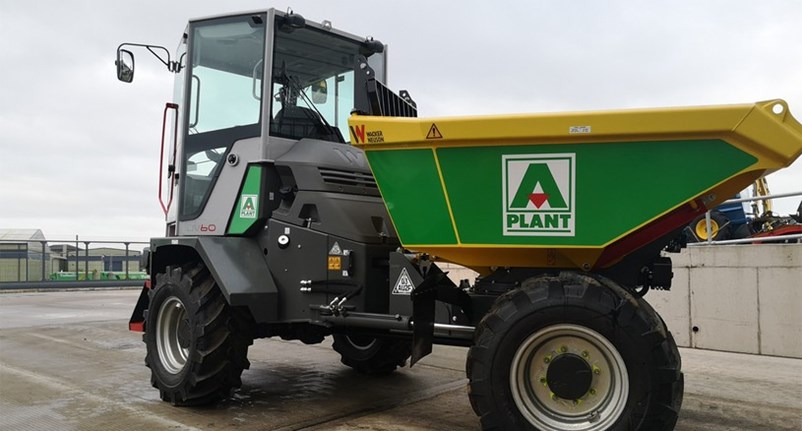 Designed to enhance visibility and eliminate blind spots, Wacker Neuson's revolutionary swivel skip dumper sets new standards in terms of operator and construction site safety, flexibility and cost effectiveness.
Featuring a fully enclosed safety cab and a rotating driving console, drivers are able to face the direction of travel, whether going backwards or forwards.
Other safety features include, a rear-view camera installed as standard and highlighted steps with signal colour to allow for a safe ascent to the driver's station.
The new equipment, which was showcased at Sunbelt Rentals' Innovation Week 2018 last summer, should also help improve site productivity and deliver better fuel economies.
Machines went into production earlier this year and Sunbelt Rentals is one of the first firms in the country to be able to offer the new dumpers to customers.
Dave Harris, Business Development Director for Sunbelt Rentals, said the new purchase is indicative of the company's commitment to providing customers with the latest innovative products from key suppliers.
Sunbelt Rentals is at the forefront of equipment hire in the UK and we invest millions of pounds in new products each year to ensure we are able to offer customers the most reliable, safest and environmentally friendly range of equipment in the industry. Our latest purchase was showcased during the company's Innovation Week 2018 and after being impressed by the dumper's safety, sustainability and productivity credentials, we are excited to be able to deploy our first model to Sellafield this month.
Dave Harris, Business Development Director for Sunbelt Rentals