Environment
Environmental equipment experts
We are a responsible business, fully committed to doing the right thing for our planet.
We sit in a unique position in the construction, infrastructure, industrial and events markets between you and our supply chain manufacturers. Our global buying power gives us a great opportunity to collaborate with manufacturers to help shape demand for the next generation of equipment, to help it evolve as responsibly as current technology will allow.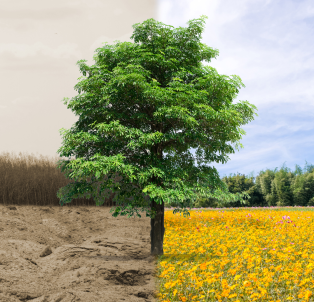 Our environmental strategy supports UN Development Goals 11 and 13. Find our more about how our three of our key projects can help benefit your environmental impact by watching our short video below.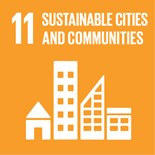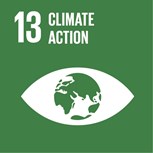 ---
Developing more environmentally responsible equipment
Every year we invest millions of pounds in new equipment and fleet that produce less carbon, less particulates and need less maintenance and servicing.
You can check out our environmental products across all of our specialist categories here.
---
We work very closely in collaboration with you and our suppliers to develop the next generation of equipment, constantly innovating, trialling and improving on today's technology. You can be reassured that consideration of maintenance and servicing requirements as well as the circular economy, (what happens at the end of a product's useful life) are a key part of this process, as we believe that true sustainability needs to consider a holistic, whole life cycle approach.
Our strategy is to operate an environmentally responsible transport and logistic fleet;
Over the past two years we have invested over £20m, and our current vehicle fleet comprises of 382 HGVs (67% already Euro 6 compliant) and 1,382 LCVs, (50% already Euro 6 compliant).
Our planned transport replacement plan will ensure that the entire fleet is Euro 6 compliant by mid 2022.
We provide national coverage to customers, with key projects allocated dedicated, specially fleeted vehicles and drivers compliant to their exact requirements.
All service centres and personnel fulfilling contracts are all accredited to FORS Gold standard.
We are working hard to further develop our logistics performance using Logistic, our fleet and project delivery management system. We are on the NRMM Register for plant over 37kw, ensuring the correct engine standard (IIIB or IV) will be supplied to your project.
We offer you eco-site solutions and co-located on-site facilities, to keep equipment and expertise as close to projects as possible, minimising trips to and from our depots to replenish plant and equipment.
We hire smart energy management systems to you to optimise your energy consumption. We offer eco cabins and welfare units, which can be programmed by our Z Link solution to operate as efficiently as possible.
We are committed to developing our 'site of the future' offering . Today we can already build you eco-site solutions, powered and lit by solar and hybrid equipment, operating electric plant and tools.
We constantly review our estate plan to improve our energy usage, moving to modern, eco fitted premises wherever logistically possible. We already have outstanding environmental credentials in terms of carbon capture per head, and are developing eco sites in central London, midlands and the north to help spread the word and introduce our customers to the sites of the future.
We are always investigating alternative energy sources and solutions, to help give you a choice to move away from traditional ways of working. We welcome opportunities to collaborate in this area.
Environmental events
We are always striving to innovate new products for tomorrow. Since 2018 we have hosted annual symposiums to bring together industry, academia and customers on subjects such as hydrogen and battery power. We aim to explore new technology together, and to collaborate to develop new, safer and more sustainable equipment that doesn't cost the earth.