Community Engagement
Local community engagement
With a network of over 190 local depots and offices across the UK, there are literally hundreds of examples of our teams helping their local communities, charities and social enterprises, on a daily basis.
We are very proud that our teams are empowered to:
donate equipment for local community events
volunteer time and expertise for local initiatives and projects
raise money for community projects close to their heart
work with disadvantaged groups in society to develop opportunities.
Community engagement strategy

Our community engagement strategy is aligned with the UN Sustainable Development Goal 8: Decent work and economic growth - promoting sustained inclusive and sustainable economic growth. This strategy aims to develop full and productive employment and decent work for all.
Volunteering programme – fully paid days to volunteer on local projects
Sometimes it's not about the strategic output of creating sustainable careers and employment. Sometimes our teams just like to help out – because it's the right thing to do. To make this easier for our people and to show our support for these community initiatives we have launched a brand new Volunteering Programme.
Our people can apply for fully paid days to spend working on projects close to their hearts in their local community. We expect that this programme will grow as time progresses and are looking forward to hearing all of the positive feedback, which we know will benefit them just as much as for the local project!
An example of one of our community engagement projects is our work with The Riley Foundation 
DIY SOS – 2019 BBC Children In Need Big Build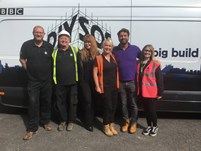 Our Preston team found out about the 2019 BBC DIY SOS Big Build for Children In Need, which was supporting a local charity, Nightsafe in Blackburn.
Nightsafe gives young homeless people aged 16-24 a place they can call home - somewhere that they can be safe and helped. Home is a place we can too often take for granted, but there are so many young people out there that have no home.
Community partners – service leavers and veterans
The Armed Forces Covenant
We are proud to have been awarded the Silver Armed Forces Covenant on 28 June 2021. The Ministry of Defence Employee Recognition Scheme publicly thanks and honours organisations that pledge and demonstrate support to the defence and armed forces community, aligning their values with the prestigious Armed Forces Covenant.
The silver award recognises our efforts to employ service leavers and former members of the Armed Forces community, and for demonstrating flexibility towards training and mobilisation commitments for Reservists and Cadet Force Adult Volunteers. We are proud to work closely with the Careers Transition Partnership to help recruit service leavers with transferrable skills into our work family, as well as two Veteran charities, who do tremendous work with those who have left the service and are looking for a helping hand into sustainable employment. These two charities are Walking With The Wounded and Project RECCE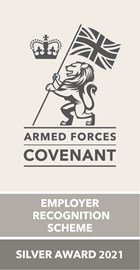 Walking With The Wounded
We are very proud to work with Walking With The Wounded.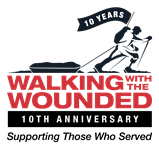 Since 2010 Walking With The Wounded has provided a pathway for vulnerable veterans to re-integrate back into society. Veterans who have been physically, mentally or socially disadvantaged by their service are assisted in sustaining independence by the identification of new sustainable careers outside of the military. The team provides support to homeless veterans and veterans in the Criminal Justice System, areas which are too often ignored. The outcome? Sustainable employment, and independence for them and their families.
We are actively working on several initiatives with Walking With The Wounded to help veterans apply for careers with us, as well as with our customers and supply chain. In June 2019, we joined forces with BAE Systems to organise and host the Cumbrian Golf Challenge, which was a great day. It raised awareness of the valuable work undertaken to support veterans, as well as enough money to support six service veterans through a full mental health support programme. We hope to repeat this event and make it even bigger and better this year.
Walking With The Wounded Cumbrian Challenge 2021
Over 50 Sunbelt Rentals teammates are looking forward to raising vital funds to support Walking With The Wounded's essential work through the Cumbrian Challenge 2021 on 11 September 2021. You can search for 'Sunbelt' if you'd like to sponsor a team, or why not join us and enter a team yourself?  Watch the highlights here to see the Challenge unfold from Grasmere, amidst the amazing Langdales scenery.
Project RECCE

We are very proud to work with Project RECCE, playing our part to help support veterans into both the wider construction industry and into employment at Sunbelt Rentals, within our supply chain and at our customers.
Project RECCE has a simple mission: to become the number one organisation in the UK for veterans wishing to enter employment in the construction industry. In partnership with The Royal Foundation and The Armed Forces Covenant Fund, it is developing a pathway for veterans, regardless of previous experience, to acquire suitable skills in preparation for a career in the civilian construction industry. We are proud to assist the veterans with interview preparation, ahead of their first interviews in a new and unfamiliar industry.
Employing veterans into sustainable careers
We employ many ex-military personnel. Our Director Jim McLachlan, a Falklands War veteran joined the army as a boy soldier at the age of 16 in 1975 in the Royal Corps of Signals - the Army's professional communicators, providing vital communications for all operational campaigns across the world. After 24 years' service in the Royal Signals, he attained the rank of Warrant Officer Class 1, and the appointment of Regimental Sergeant Major Class 1, having completed tours of Germany, Northern Ireland, Falklands, Cyprus, Belize and Bosnia. His message to veterans considering their next career move: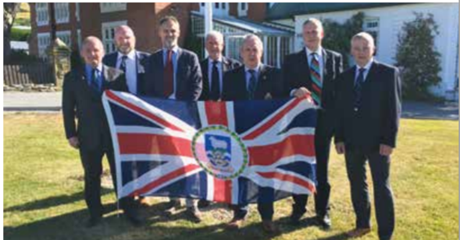 "Never underestimate how well you've been trained. The training you've received as you've come up through every rank is second to none. You can accept responsibility and 'get the job done right'. Everything you've ever done in the forces has been done to the very highest quality. The skills you've gained around logistics, moving troops, fleets of helicopters, planes and tanks are all vitally important and highly valued in companies like Sunbelt Rentals and within our industry." 
Opportunities for veterans, reservists, service families and Cadet Force Adult Volunteers
We are committed to supporting anyone connected with the military into sustainable careers and are working closely with Welfare and Employment Officers at various forces organisations to identify suitable opportunities for operational, support and management positions across the UK.
Meet our Veteran Ambassadors:
Jimmy Scott: ex-Scots Guards/Reconnaissance Platoon
Jimmy is now a Project Manager in our Trakway business and a Veteran Ambassador, supporting our veterans through our internal Veterans Network. Read his story about transition to a civilian career here.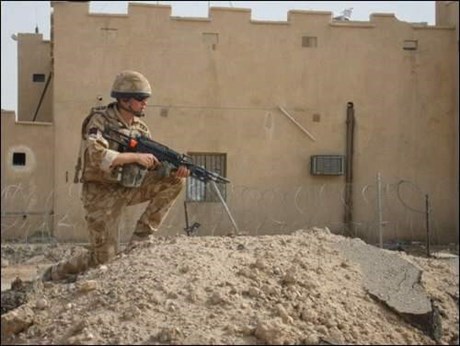 Bryony Mulcrone: ex Royal Corps of Signals
Bryony is now a Management Accounts Assistant, and Veteran Ambassador. You can read about her journey into a support career at our Head Office here.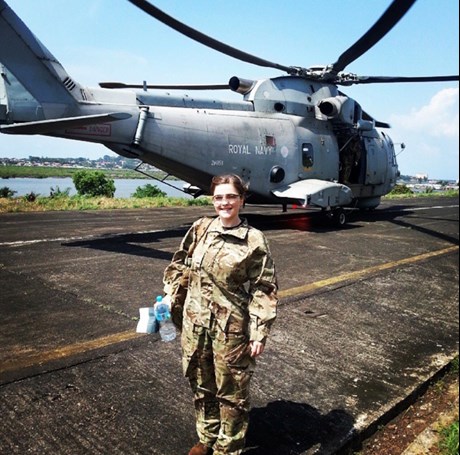 Veterans Support Networks
Both Jimmy and Bryony are founders of our internal Veterans Network, and support any veterans interested in joining the Sunbelt family through our LinkedIn Sunbelt Rentals UK - Tri Services Veterans Network. Why not head over and talk to the team? 
Charities
We are proud to support several corporate charities:
The Princes Trust

The Prince's Trust is open to young people aged 11 to 30 from all over the UK - no matter if they have been facing some serious issues such as homelessness or if they've been in trouble with the law. It offers hundreds of free courses, grants and mentoring opportunities to inspire young people to build their confidence, start a career and achieve their full potential.
Teach First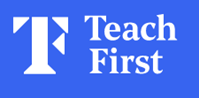 With a fair education, everything's possible. With great teachers, with brilliant leaders, with the right policy and connections, schools will thrive. And so will our children. Schools do an amazing job in tough conditions. We're on the side of the schools and pupils facing the biggest challenges.
Lighthouse Club

The Lighthouse Club is the only charity that provides financial and emotional support to the construction community and their families who have suffered an injury, long term illness or simply need a helping hand.
Little World Café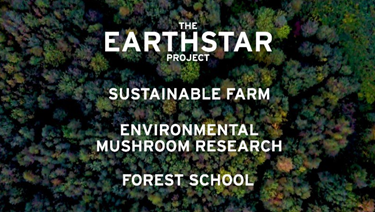 Our Bootle team supported the Earth Star Project and the Little World Cafe in creating their community project at the back of their depot. The project includes Mycelium remediation research, a mushroom which 'eats' plastic which may help reduce the amount of plastic currently wasted and sent to landfill, as well as a sustainable urban farm and an education facility.